1. What's New?!?
(i) New store!
(ii) Bubble Inflation
(iii) Scary Food Chemicals?

---
First, the good news! All my goods are now available at Public Lands in Huntington/Melville. Public Lands is a great great-outdoors outfitter (and spin-off of Dick's Sporting Goods!) They have an amazing selection of top-notch, durable gear and clothing, and their staff is super-knowledgeable and friendly! Shout out to Andrew and Raquel at Public Lands!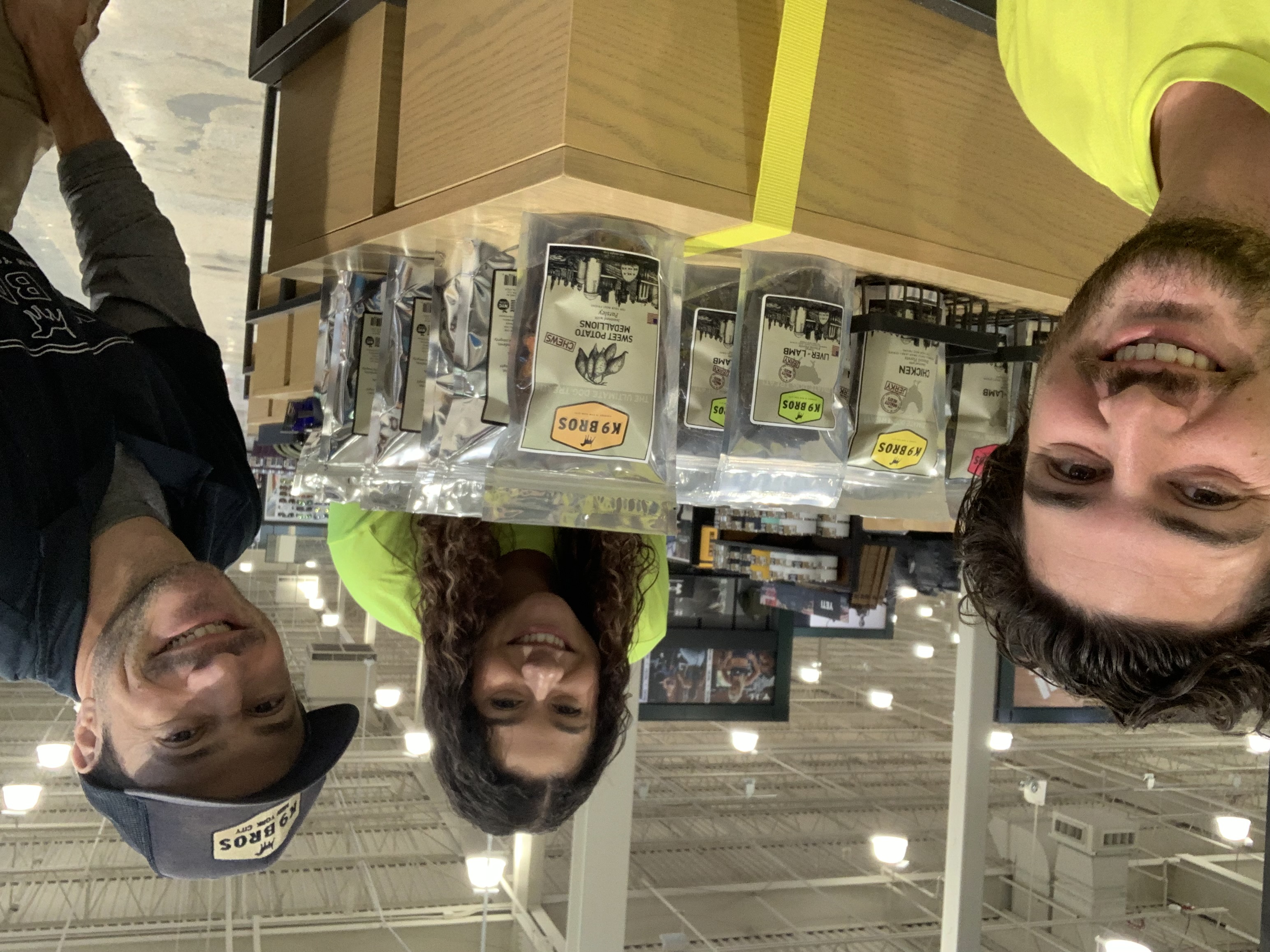 ii. Bubble Inflation!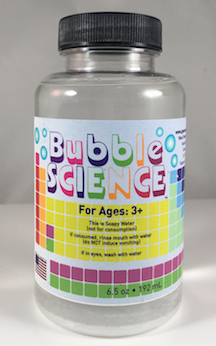 Good news! Bubble science now includes over 50% more bubble-soap! No price inflation, just bubble inflation!
---
iii. Halloween-Scary Food Chemical Flavors

Food Science for the inquisitive…
(iii) Third, the bad news! Since it's Halloween, I thought I'd scare you… here's a list of internationally approved FLAVOR CHEMICALS. I couldn't find the domestic-FDA list since it seems to be merged with other food additives like preservatives. Also note, things are not as bad as they once were, since once upon a time, the food industry would put damn near anything in food, such as when Coca-Cola infamously contained COCAINE!
We likely have more additives than ever! (although not as acutely toxic.) I copy-pasted the flavor-chemical list to the bottom of this email. I'm focusing on flavor chemicals, since without these chemicals, most processed foods would be so bland and inedible, you'd spit it out!
For those of you who don't remember, there was a thing called 'popcorn lung', in which the buttery flavor gave a man cancer (although he gorged himself on it routinely for years (2 bags a day for 10 years), so I thought the food industry stopped using the buttery chemical, but apparently, the industry only stopped using it in popcorn! Apparently, the poor workers were especially getting sick, and likely other lawsuits sprang up around the popcorn industry.
FYI, the name of the "buttery" molecule was "diacetyl", which is not on the internationally approved list anymore, but appears to be approved in the USA!
I guess anything is toxic if you eat (or inhale) enough of it?
Food for thought! (and flavor chemicals for thought!)
I count a total of 278 flavor chemicals internationally approved. Woah. This is a mix of "natural" and "artificial." "Natural": I always thought meant were derived without petroleum, and "artificial" was derived from petroleum, but then I've also read that artificial means it doesn't exist in nature (which might be the same thing).
So, if it exists in nature, but was derived from petroleum, I'm not so sure if it's considered synthetic by the industry. It's supposed to be artificial. (True "natural flavor" is using microbial fermentation or the most natural-natural: extraction from a harvested plant. But what's wrong with microbial fermentation? You drink wine and beer? Ah, the gray areas!)
Also, the carrier is supposed to vegetable glycerin, ethyl alcohol (distilled from fermentation), or water for "natural flavor"... although propylene glycol, which is derived from petroleum (not to be confused with the toxic ethylene glycol used in antifreeze) but some natural flavors might have propylene glycol as a solvent-carrier, which is not correct.
(see list of food flavor chemicals at bottom of this email. Good news below: I see many repeated statements of "no safety concern"... We should all feel much better!)
Whole Foods has a list of their Whole Foods banned chemicals. "Diacetyl (synthetic)" is on their list! (but a naturally derived is ok? Does such a form exist?)
If microwavable popcorn ain't what it used to be, then you can probably buy your diacetyl chemical in an aersol spray can! Or spray "natural" popcorn butter! It's all out there for the consumer!
Would you like some DIACETYL on your popcorn?
---
2. When to see moi next?
Answer: This weekend! Here's the full schedule:

 

Saturdays

Sundays

This weekend!

Glen Cove
Garvies Point

Oct 29th


Huntington
Farmers Market

Oct 30th


+ 2 weeks

Glen Cove
Garvies Point

Nov 12th


Huntington
Farmers Market

Nov 13th

More info & directions:
Glen Cove-Deep Roots Farmers Market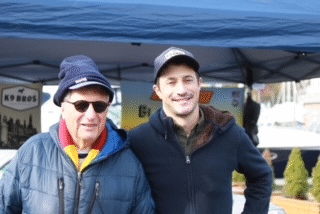 ---
3. Deals!
1. Farmers Market specials:
K9 Bros
additional bags $1 off!

2. Farmers Market special:
Black Garlic additional bulbs $1 off!
3. 10% off your first order on my website! Use coupon code "Grandopening"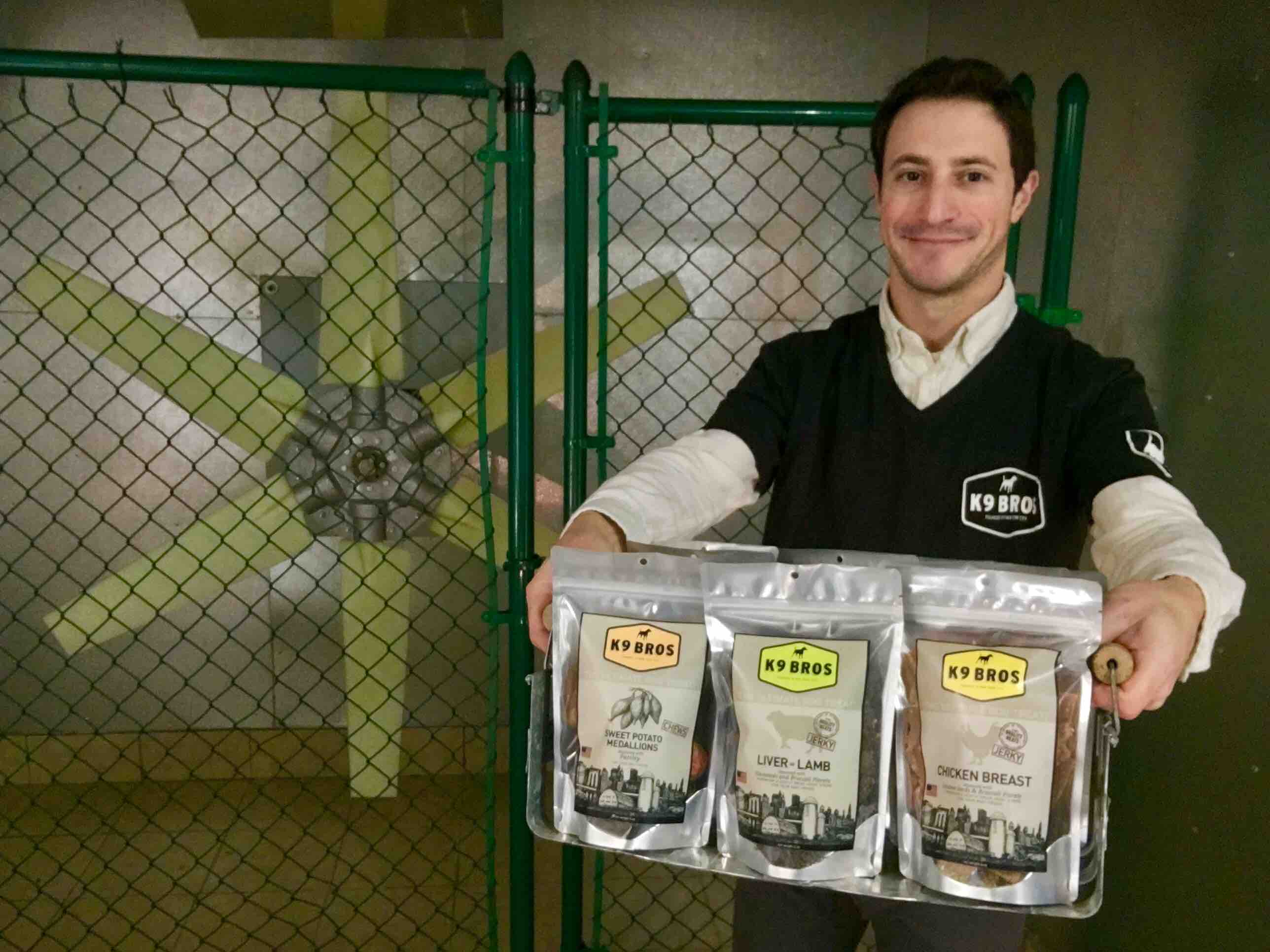 Subscription direct to your door!

If you can't come to my products, make my products come to you!
Subscribe and Save! 5% off and free shipping on qualifying orders!
---
Shameless plugs
Fresh dried fruit is a weight loss cure!
(this statement that has not been substantiated by any scientific study... but no sugar added dried apples and pears can't be bad!)
No sugar added! USA grown! New York State Red Apples! Slow and low dehydrated to preserve vitamins, antioxidants, and flavors!
(compare to other brands apple chips which are high-temperature baked)
1) Red Apples!
2) Green Apples!
3) Pears!
4) Nectarines!
5) Hmmm... what's next?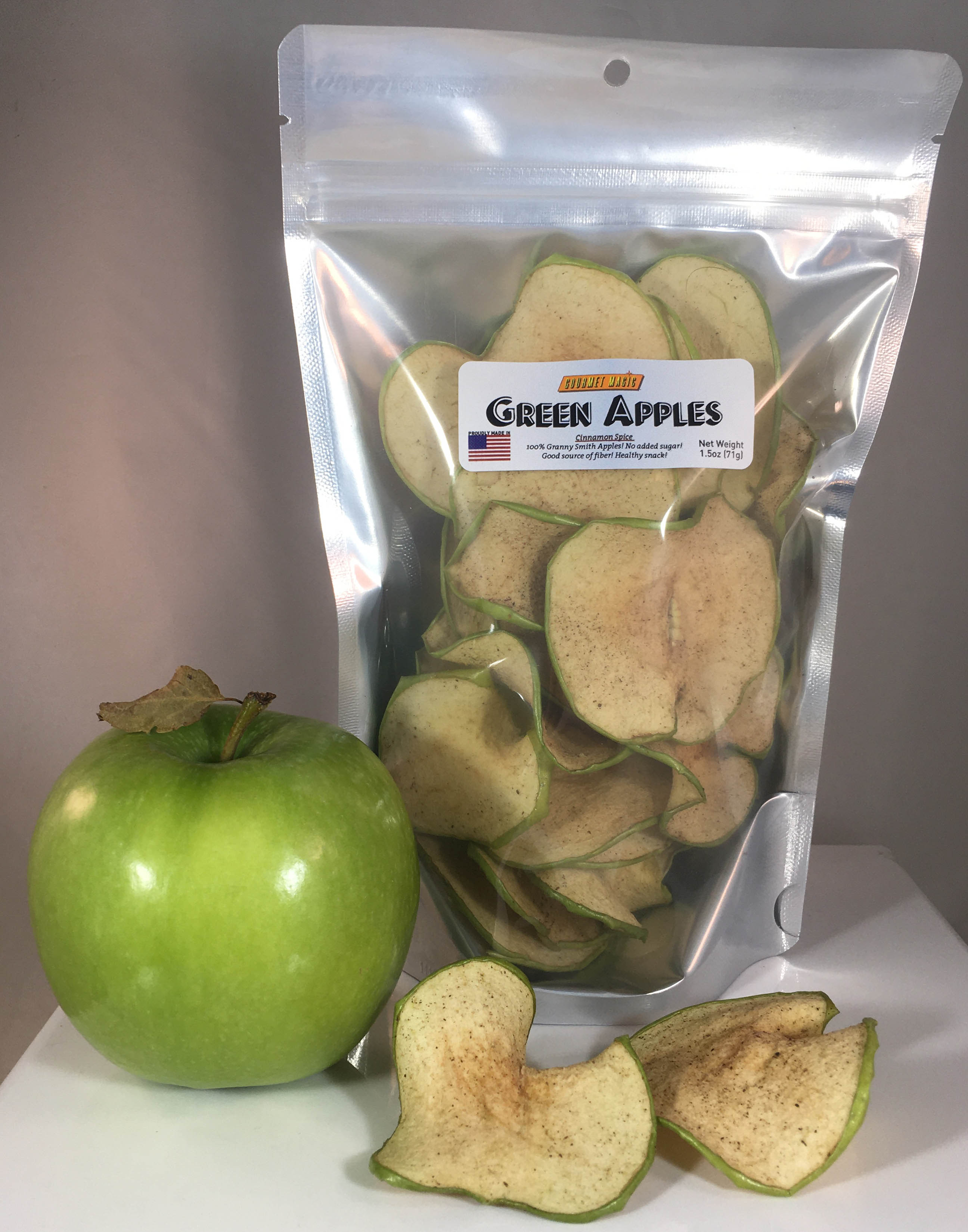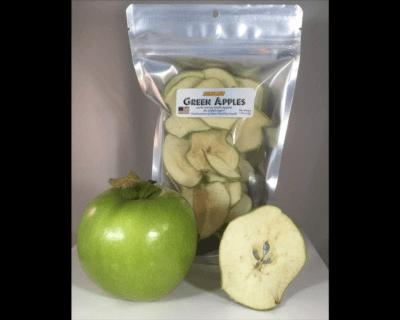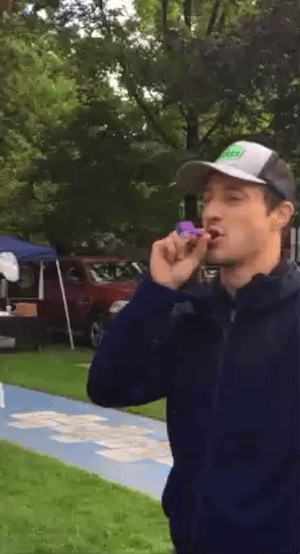 Order more wands or get a refill! Get your fill of bubbles this summer!
---
Conclusion:
Hypothesis: I will see you this weekend! 😃 (at Garvies Point or Huntington!) 
Null hypothesis: I will not see you this weekend 😭

Conclusion: Not sure! Let's see!


★ k9bros.com  ★

☆  gourmet-magic ☆
★  bubble-science ★
Previous newsletters, click here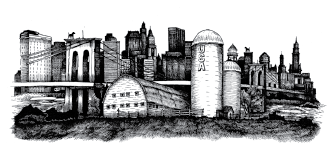 Click here to unsubscribe
| | |
| --- | --- |
| 1 | Allyl propionate 2408-20-0 0001 Evaluated - No safety concern 2040 GRAS List 3 09.233 No need for evaluation |
| 2 | Allyl butyrate 2051-78-7 0002 Evaluated - No safety concern 2021 GRAS List 3 (25) 09.054 No need for evaluation |
| 3 | Allyl hexanoate 123-68-2 0003 Evaluated - No safety concern 2032 GRAS List 3 09.244 No need for evaluation |
| 4 | Allyl heptanoate 142-19-8 0004 Evaluated - No safety concern 2031 GRAS List 3 09.097 No need for evaluation |
| 5 | Allyl octanoate 4230-97-1 0005 Evaluated - No safety concern 2037 GRAS List 3 09.119 No need for evaluation |
| 6 | Allyl nonanoate 7493-72-3 0006 Evaluated - No safety concern 2036 GRAS List 3 09.109 No need for evaluation |
| 7 | Allyl isovalerate 2835-39-4 0007 Evaluated - No safety concern 2045 GRAS List 3 (25) 09.489 No need for evaluation |
| 8 | Allyl sorbate 7493-75-6; |
| 9 | Allyl 10-undecenoate 7493-76-7 0009 Evaluated - No safety concern 2044 GRAS List 3 09.146 No need for evaluation |
| 10 | Allyl tiglate 7493-71-2 0010 Evaluated - No safety concern 2043 GRAS List 3 09.493 No need for evaluation |
| 11 | Allyl 2-ethylbutyrate 7493-69-8 0011 Evaluated - No safety concern 2029 GRAS List 3 09.410 No need for evaluation |
| 12 | Allyl cyclohexane acetate 4728-82-9 0012 Evaluated - No safety concern 2023 GRAS List 3 09.482 No need for evaluation |
| 13 | Allyl cyclohexane propionate 2705-87-5 0013 Evaluated - No safety concern 2026 GRAS List 3 09.498 No need for evaluation |
| 14 | Allyl cyclohexane butyrate 7493-65-4 0014 Evaluated - No safety concern 2024 GRAS List 3 09.411 No need for evaluation |
| 15 | Allyl cyclohexanevalerate 7493-68-7 0015 Evaluated - No safety concern 2027 GRAS List 3 09.469 No need for evaluation |
| 16 | Allyl cyclohexane hexanoate 7493-66-5 0016 Evaluated - No safety concern 2025 GRAS List 3 (25) 09.492 No need for evaluation |
| 17 | Allyl phenylacetate 1797-74-6 0017 Evaluated - No safety concern 2039 GRAS List 3 09.790 No need for evaluation |
| 18 | Allyl phenoxyacetate 7493-74-5 0018 Evaluated - No safety concern 2038 GRAS List 3 (25) 09.701 No need for evaluation |
| 19 | Allyl cinnamate 1866-31-5 0019 Evaluated - No safety concern 2022 GRAS List 3 09.741 No need for evaluation |
| 20 | Allyl anthranilate 7493-63-2 0020 Evaluated - No safety concern 2020 GRAS List 3 09.719 No need for evaluation |
| 21 | Allyl 2-furoate 4208-49-5 0021 Evaluated - No safety concern 2030 GRAS List 3 No longer supported for |
| 22 | Benzaldehyde 100-52-7 0022 Evaluated - No safety concern 2127 GRAS List 3 05.013 Evaluated - No safety concern |
| 23 | Benzyl acetate 140-11-4 0023 Evaluated - No safety concern 2135 GRAS List 3 09.014 Evaluated - No safety concern |
| 24 | Benzyl benzoate 120-51-4 0024 Evaluated - No safety concern 2138 GRAS List 3 09.727 Evaluated - No safety concern |
| 25 | Benzyl alcohol 100-51-6 0025 Evaluated - No safety concern 2137 GRAS List 3 02.010 Evaluated - No safety concern |
| 26 | Ethyl formate 109-94-4 0026 Evaluated - No safety concern 2434 GRAS List 3 09.072 No need for evaluation |
| 27 | Ethyl acetate 141-78-6 0027 Evaluated - No safety concern 2414 GRAS List 3 (29) 09.001 No need for evaluation |
| 28 | Ethyl propionate 105-37-3 0028 Evaluated - No safety concern 2456 GRAS List 3 09.121 No need for evaluation |
| 29 | Ethyl butyrate 105-54-4 0029 Evaluated - No safety concern 2427 GRAS List 3 09.039 No need for evaluation |
| 30 | Ethyl pentanoate 539-82-2 0030 Evaluated - No safety concern 2462 GRAS List 3 09.147 No need for evaluation |
| 31 | Ethyl hexanoate 123-66-0 0031 Evaluated - No safety concern 2439 GRAS List 3 09.060 No need for evaluation |
| 32 | Ethyl heptanoate 106-30-9 0032 Evaluated - No safety concern 2437 GRAS List 3 09.093 No need for evaluation |
| 33 | Ethyl octanoate 106-32-1 0033 Evaluated - No safety concern 2449 GRAS List 3 (25) 09.111 No need for evaluation |
| 34 | Ethyl nonanoate 123-29-5 0034 Evaluated - No safety concern 2447 GRAS List 3 09.107 No need for evaluation |
| 35 | Ethyl decanoate 110-38-3 0035 Evaluated - No safety concern 2432 GRAS List 3 (25) 09.059 No need for evaluation |
| 36 | Ethyl undecanoate 627-90-7 0036 Evaluated - No safety concern 3492 GRAS List 10 09.274 No need for evaluation |
| 37 | Ethyl dodecanoate 106-33-2 0037 Evaluated - No safety concern 2441 GRAS List 3 09.099 No need for evaluation |
| 38 | Ethyl tetradecanoate 124-06-1 0038 Evaluated - No safety concern 2445 GRAS List 3 09.104 No need for evaluation |
| 39 | Ethyl hexadecanoate 628-97-7 0039 Evaluated - No safety concern 2451 GRAS List 3 (30) 09.193 No need for evaluation |
| 40 | Ethyl octadecanoate 111-61-5 0040 Evaluated - No safety concern 3490 GRAS List 10 09.210 No need for evaluation |
| 41 | Ethanol 64-17-5 0041 Evaluated - No safety concern 2419 GRAS List 3 02.078 No need for evaluation |
| 42 | Isoamyl formate 110-45-2 0042 Evaluated - No safety concern 2069 GRAS List 3 09.162 No need for evaluation |
| 43 | Pentyl acetate 628-63-7 0043 Evaluated - No safety concern 2055 GRAS List 3 09.021 No need for evaluation |
| 44 | Isoamyl acetate 123-92-2 0043 Evaluated - No safety concern 2055 GRAS List 3 09.024 No need for evaluation |
| 45 | Isoamyl propionate 105-68-0 0044 Evaluated - No safety concern 2082 GRAS List 3 09.136 No need for evaluation |
| 46 | Isoamyl butyrate 106-27-4 0045 Evaluated - No safety concern 2060 GRAS List 3 09.055 No need for evaluation |
| 47 | Isoamyl hexanoate 2198-61-0 0046 Evaluated - No safety concern 2075 GRAS List 3 09.070 No need for evaluation |
| 48 | Isoamyl octanoate 2035-99-6 0047 Evaluated - No safety concern 2080 GRAS List 3 (25) 09.120 No need for evaluation |
| 49 | Isoamyl nonanoate 7779-70-6 0048 Evaluated - No safety concern 2078 GRAS List 3 09.110 No need for evaluation |
| 50 | Isoamyl isobutyrate 2050-01-3 0049 Evaluated - No safety concern 3507 GRAS List 10 09.419 No need for evaluation |
| 51 | Isoamyl isovalerate 659-70-1 0050 Evaluated - No safety concern 2085 GRAS List 3 09.463 No need for evaluation |
| 52 | Isoamyl 2-methylbutyrate 27625-35-0 0051 Evaluated - No safety concern 3505 GRAS List 10 09.530 No need for evaluation |
| 53 | Isoamyl alcohol 123-51-3 0052 Evaluated - No safety concern 2057 GRAS List 3 (29) 02.003 No need for evaluation |
| 54 | Citronellyl formate 105-85-1 0053 Evaluated - No safety concern 2314 GRAS List 3 (25) 09.078 No need for evaluation |
| 55 | Geranyl formate 105-86-2 0054 Evaluated - No safety concern 2514 GRAS List 3 09.076 Evaluated - No safety concern |
| 56 | Neryl formate 2142-94-1 0055 Evaluated - No safety concern 2776 GRAS List 3 (25) 09.212 Evaluated - No safety concern |
| 57 | Rhodinyl formate 141-09-3 0056 Evaluated - No safety concern 2984 GRAS List 3 (25) 09.079 No need for evaluation |
| 58 | Citronellyl acetate 150-84-5 0057 Evaluated - No safety concern 2311 GRAS List 3 09.012 No need for evaluation |
| 59 | Geranyl acetate 105-87-3 0058 Evaluated - No safety concern 2509 GRAS List 3 09.011 Evaluated - No safety concern |
| 60 | Neryl acetate 141-12-8 0059 Evaluated - No safety concern 2773 GRAS List 3 (25) 09.213 Evaluated - No safety concern |
| 61 | Rhodinyl acetate 141-11-7 0060 Evaluated - No safety concern 2981 GRAS List 3 09.033 No need for evaluation |
| 62 | Citronellyl propionate 141-14-0 0061 Evaluated - No safety concern 2316 GRAS List 3 (25) 09.129 No need for evaluation |
| 63 | Geranyl propionate 105-90-8 0062 Evaluated - No safety concern 2517 GRAS List 3 09.128 Evaluated - No safety concern |
| 64 | Neryl propionate 105-91-9 0063 Evaluated - No safety concern 2777 GRAS List 3 09.169 Evaluated - No safety concern |
| 65 | Rhodinyl propionate 105-89-5 0064 Evaluated - No safety concern 2986 GRAS List 3 09.141 No need for evaluation |
| 66 | Citronellyl butyrate 141-16-2 0065 Evaluated - No safety concern 2312 GRAS List 3 09.049 No need for evaluation |
| 67 | Geranyl butyrate 106-29-6 0066 Evaluated - No safety concern 2512 GRAS List 3 09.048 Evaluated - No safety concern |
| 68 | Neryl butyrate 999-40-6 0067 Evaluated - No safety concern 2774 GRAS List 3 (25) 09.167 Evaluated - No safety concern |
| 69 | Rhodinyl butyrate 141-15-1 0068 Evaluated - No safety concern 2982 GRAS List 3 09.927 No need for evaluation |
| 70 | Citronellyl valerate 7540-53-6 0069 Evaluated - No safety concern 2317 GRAS List 3 09.151 No need for evaluation |
| 71 | Geranyl hexanoate 10032-02-7 0070 Evaluated - No safety concern 2515 GRAS List 3 (25) 09.067 Evaluated - No safety concern |
| 72 | Citronellyl isobutyrate 97-89-2 0071 Evaluated - No safety concern 2313 GRAS List 3 (25) 09.421 No need for evaluation |
| 73 | Geranyl isobutyrate 2345-26-8 0072 Evaluated - No safety concern 2513 GRAS List 3 (25) 09.431 Evaluated - No safety concern |
| 74 | Neryl isobutyrate 2345-24-6 0073 Evaluated - No safety concern 2775 GRAS List 3 (25) 09.424 Evaluated - No safety concern |
| 75 | Rhodinyl isobutyrate 138-23-8 0074 Evaluated - No safety concern 2983 GRAS List 3 09.940 No need for evaluation |
| 76 | Geranyl isovalerate 109-20-6 0075 Evaluated - No safety concern 2518 GRAS List 3 09.453 Evaluated - No safety concern |
| 77 | Neryl isovalerate 3915-83-1 0076 Evaluated - No safety concern 2778 GRAS List 3 (25) 09.471 Evaluated - No safety concern |
| 78 | Rhodinyl isovalerate 7778-96-3 0077 Evaluated - No safety concern 2987 GRAS List 3 09.465 No need for evaluation |
| 79 | Dimethyl-2,6-octadien-1-yl 2-ethylbutanoate 73019-14-4 0078 Evaluated - No safety concern 3339 GRAS List 6 09.515 Evaluated - No safety concern |
| 80 | Formic acid 64-18-6 0079 Evaluated - No safety concern 2487 GRAS List 3 (25) 08.001 No need for evaluation |
| 81 | Acetaldehyde 75-07-0 0080 Evaluated - No safety concern 2003 GRAS List 3 (25) 05.001 No need for evaluation |
| 82 | Acetic acid 64-19-7 0081 Evaluated - No safety concern 2006 GRAS List 3 (29) 08.002 No need for evaluation |
| 83 | Propyl alcohol 71-23-8 0082 Evaluated - No safety concern 2928 GRAS List 3 (25) 02.002 No need for evaluation |
| 84 | Propionaldehyde 123-38-6 0083 Evaluated - No safety concern 2923 GRAS List 3 (25) 05.002 No need for evaluation |
| 85 | Propionic acid 79-09-4 0084 Evaluated - No safety concern 2924 GRAS List 3 (29) 08.003 No need for evaluation |
| 86 | Butyl alcohol 71-36-3 0085 Evaluated - No safety concern 2178 GRAS List 3 (25) 02.004 No need for evaluation |
| 87 | Butyraldehyde 123-72-8 0086 Evaluated - No safety concern 2219 GRAS List 3 (25) 05.003 No need for evaluation |
| 88 | Butyric acid 107-92-6 0087 Evaluated - No safety concern 2221 GRAS List 3 (29) 08.005 No need for evaluation |
| 89 | Amyl alcohol 71-41-0 0088 Evaluated - No safety concern 2056 GRAS List 3 02.040 No need for evaluation |
| 90 | Valeraldehyde 110-62-3 0089 Evaluated - No safety concern 3098 GRAS List 3 05.005 No need for evaluation |
| 91 | Valeric acid 109-52-4 0090 Evaluated - No safety concern 3101 GRAS List 3 08.007 No need for evaluation |
| 92 | Hexyl alcohol 111-27-3 0091 Evaluated - No safety concern 2567 GRAS List 3 02.005 No need for evaluation |
| 93 | Hexanal 66-25-1 0092 Evaluated - No safety concern 2557 GRAS List 3 (25) 05.008 No need for evaluation |
| 94 | Hexanoic acid 142-62-1 0093 Evaluated - No safety concern 2559 GRAS List 3 (29) 08.009 No need for evaluation |
| 95 | Heptyl alcohol 111-70-6 0094 Evaluated - No safety concern 2548 GRAS List 3 02.021 No need for evaluation |
| 96 | Heptanal 111-71-7 0095 Evaluated - No safety concern 2540 GRAS List 3 05.031 No need for evaluation |
| 97 | Heptanoic acid 111-14-8 0096 Evaluated - No safety concern 3348 GRAS List 6 08.028 No need for evaluation |
| 98 | 1-Octanol 111-87-5 0097 Evaluated - No safety concern 2800 GRAS List 3 02.006 No need for evaluation |
| 99 | Octanal 124-13-0 0098 Evaluated - No safety concern 2797 GRAS List 3 05.009 No need for evaluation |
| 100 | Octanoic acid 124-07-2 0099 Evaluated - No safety concern 2799 GRAS List 3 (29) 08.010 No need for evaluation |
| 101 | Nonyl alcohol 143-08-8 0100 Evaluated - No safety concern 2789 GRAS List 3 02.007 No need for evaluation |
| 102 | Nonanal 124-19-6 0101 Evaluated - No safety concern 2782 GRAS List 3 05.025 No need for evaluation |
| 103 | Nonanoic acid 112-05-0 0102 Evaluated - No safety concern 2784 GRAS List 3 08.029 No need for evaluation |
| 104 | 1-Decanol 112-30-1 0103 Evaluated - No safety concern 2365 GRAS List 3 02.024 No need for evaluation |
| 105 | Decanal 112-31-2 0104 Evaluated - No safety concern 2362 GRAS List 3 05.010 No need for evaluation |
| 106 | Decanoic acid 334-48-5 0105 Evaluated - No safety concern 2364 GRAS List 3 (29) 08.011 No need for evaluation |
| 107 | Undecyl alcohol 112-42-5 0106 Evaluated - No safety concern 3097 GRAS List 3 (25) 02.057 No need for evaluation |
| 108 | Undecanal 112-44-7 0107 Evaluated - No safety concern 3092 GRAS List 3 (25) 05.034 No need for evaluation |
| 109 | Undecanoic acid 112-37-8 0108 Evaluated - No safety concern 3245 GRAS List 4 08.042 No need for evaluation |
| 110 | Lauryl alcohol 112-53-8 0109 Evaluated - No safety concern 2617 GRAS List 3 (29) 02.008 No need for evaluation |
| 111 | Lauric aldehyde 112-54-9 0110 Evaluated - No safety concern 2615 GRAS List 3 05.011 No need for evaluation |
| 112 | Lauric acid 143-07-7 0111 Evaluated - No safety concern 2614 GRAS List 3 (29) 08.012 No need for evaluation |
| 113 | Myristaldehyde 124-25-4 0112 Evaluated - No safety concern 2763 GRAS List 3 (25) 05.032 No need for evaluation |
| 114 | Myristic acid 544-63-8 0113 Evaluated - No safety concern 2764 GRAS List 3 (29) 08.016 No need for evaluation |
| 115 | 1-Hexadecanol 36653-82-4 0114 Evaluated - No safety concern 2554 GRAS List 3 02.009 No need for evaluation |
| 116 | Palmitic acid 57-10-3 0115 Evaluated - No safety concern 2832 GRAS List 3 (29) 08.014 No need for evaluation |
| 117 | Stearic acid 57-11-4 0116 Evaluated - No safety concern 3035 GRAS List 3 (25) 08.015 No need for evaluation |
| 118 | Propyl formate 110-74-7 0117 Evaluated - No safety concern 2943 GRAS List 3 (25) 09.073 No need for evaluation |
| 119 | Butyl formate 592-84-7 0118 Evaluated - No safety concern 2196 GRAS List 3 09.163 No need for evaluation |
| 120 | n-Amyl formate 638-49-3 0119 Evaluated - No safety concern 2068 GRAS List 3 09.159 No need for evaluation |
| 121 | Hexyl formate 629-33-4 0120 Evaluated - No safety concern 2570 GRAS List 3 09.161 No need for evaluation |
| 122 | Heptyl formate 112-23-2 0121 Evaluated - No safety concern 2552 GRAS List 3 09.074 No need for evaluation |
| 123 | Octyl formate 112-32-3 0122 Evaluated - No safety concern 2809 GRAS List 3 09.075 No need for evaluation |
| 124 | cis-3-Hexenyl formate 33467-73-1 0123 Evaluated - No safety concern 3353 GRAS List 6 (25) 09.240 No need for evaluation |
| 125 | Isobutyl formate 542-55-2 0124 Evaluated - No safety concern 2197 GRAS List 3 (25) 09.164 No need for evaluation |
| 126 | Methyl acetate 79-20-9 0125 Evaluated - No safety concern 2676 GRAS List 3 (25) 09.023 No need for evaluation |
| 127 | Propyl acetate 109-60-4 0126 Evaluated - No safety concern 2925 GRAS List 3 09.002 No need for evaluation |
| 128 | Butyl acetate 123-86-4 0127 Evaluated - No safety concern 2174 GRAS List 3 09.004 No need for evaluation |
| 129 | Hexyl acetate 142-92-7 0128 Evaluated - No safety concern 2565 GRAS List 3 (25) 09.006 No need for evaluation |
| 130 | Visit www.iofi.org for the latest version of the IOFI Global Reference List! 5 |
| 131 | Heptyl acetate 112-06-1 0129 Evaluated - No safety concern 2547 GRAS List 3 09.022 No need for evaluation |
| 132 | Octyl acetate 112-14-1 0130 Evaluated - No safety concern 2806 GRAS List 3 09.007 No need for evaluation |
| 133 | Nonyl acetate 143-13-5 0131 Evaluated - No safety concern 2788 GRAS List 3 09.008 No need for evaluation |
| 134 | Decyl acetate 112-17-4 0132 Evaluated - No safety concern 2367 GRAS List 3 09.009 No need for evaluation |
| 135 | Lauryl acetate 112-66-3 0133 Evaluated - No safety concern 2616 GRAS List 3 (25) 09.010 No need for evaluation |
| 136 | cis-3-Hexenyl acetate 3681-71-8 0134 Evaluated - No safety concern 3171 GRAS List 4 (25) 09.197 No need for evaluation |
| 137 | trans-3-Heptenyl acetate 1576-77-8 0135 Evaluated - No safety concern 3493 GRAS List 10 09.275 No need for evaluation |
| 138 | 10-Undecen-1-yl acetate 112-19-6 0136 Evaluated - No safety concern 3096 GRAS List 3 09.214 No need for evaluation |
| 139 | Isobutyl acetate 110-19-0 0137 Evaluated - No safety concern 2175 GRAS List 3 09.005 No need for evaluation |
| 140 | 2-Methylbutyl acetate 624-41-9 0138 Evaluated - No safety concern 3644 GRAS List 12 09.286 No need for evaluation |
| 141 | Acetone 67-64-1 0139 Evaluated - No safety concern 3326 GRAS List 6 07.050 No need for evaluation |
| 142 | 2-Ethylbutyl acetate 10031-87-5 0140 Evaluated - No safety concern 2425 GRAS List 3 09.025 No need for evaluation |
| 143 | Methyl propionate 554-12-1 0141 Evaluated - No safety concern 2742 GRAS List 3 09.134 No need for evaluation |
| 144 | Propyl propionate 106-36-5 0142 Evaluated - No safety concern 2958 GRAS List 3 09.122 No need for evaluation |
| 145 | Butyl propionate 590-01-2 0143 Evaluated - No safety concern 2211 GRAS List 3 09.124 No need for evaluation |
| 146 | Hexyl propionate 2445-76-3 0144 Evaluated - No safety concern 2576 GRAS List 3 (25) 09.139 No need for evaluation |
| 147 | Octyl propionate 142-60-9 0145 Evaluated - No safety concern 2813 GRAS List 3 09.126 No need for evaluation |
| 148 | Decyl propionate 5454-19-3 0146 Evaluated - No safety concern 2369 GRAS List 3 (25) 09.127 No need for evaluation |
| 149 | cis-3 & trans-2-Hexenyl propionate 33467-74-2 0147 Evaluation pending - additional |
| 150 | Isobutyl propionate 540-42-1 0148 Evaluated - No safety concern 2212 GRAS List 3 09.125 No need for evaluation |
| 151 | Methyl butyrate 623-42-7 0149 Evaluated - No safety concern 2693 GRAS List 3 09.038 No need for evaluation |
| 152 | Propyl butyrate 105-66-8 0150 Evaluated - No safety concern 2934 GRAS List 3 (25) 09.040 No need for evaluation |
| 153 | Butyl butyrate 109-21-7 0151 Evaluated - No safety concern 2186 GRAS List 3 09.042 No need for evaluation |
| 154 | n-Amyl butyrate 540-18-1 0152 Evaluated - No safety concern 2059 GRAS List 3 09.044 No need for evaluation |
| 155 | Hexyl butyrate 2639-63-6 0153 Evaluated - No safety concern 2568 GRAS List 3 (25) 09.045 No need for evaluation |
| 156 | Heptyl butyrate 5870-93-9 0154 Evaluated - No safety concern 2549 GRAS List 3 09.166 No need for evaluation |
| 157 | Octyl butyrate 110-39-4 0155 Evaluated - No safety concern 2807 GRAS List 3 09.046 No need for evaluation |
| 158 | Decyl butyrate 5454-09-1 0156 Evaluated - No safety concern 2368 GRAS List 3 09.047 No need for evaluation |
| 159 | cis-3-Hexenyl butyrate 16491-36-4 0157 Evaluated - No safety concern 3402 GRAS List 7 (25) 09.270 No need for evaluation |
| 160 | Isobutyl butyrate 539-90-2 0158 Evaluated - No safety concern 2187 GRAS List 3 (25) 09.043 No need for evaluation |
| 161 | Methyl valerate 624-24-8 0159 Evaluated - No safety concern 2752 GRAS List 3 (25) 09.182 No need for evaluation |
| 162 | Butyl valerate 591-68-4 0160 Evaluated - No safety concern 2217 GRAS List 3 (25) 09.148 No need for evaluation |
| 163 | Propyl hexanoate 626-77-7 0161 Evaluated - No safety concern 2949 GRAS List 3 (25) 09.061 No need for evaluation |
| 164 | Butyl hexanoate 626-82-4 0162 Evaluated - No safety concern 2201 GRAS List 3 (25) 09.063 No need for evaluation |
| 165 | n-Amyl hexanoate 540-07-8 0163 Evaluated - No safety concern 2074 GRAS List 3 (25) 09.065 No need for evaluation |
| 166 | Hexyl hexanoate 6378-65-0 0164 Evaluated - No safety concern 2572 GRAS List 3 (25) 09.066 No need for evaluation |
| 167 | cis-3-Hexenyl hexanoate 31501-11-8 0165 Evaluated - No safety concern 3403 GRAS List 7 (25) 09.271 No need for evaluation |
| 168 | Isobutyl hexanoate 105-79-3 0166 Evaluated - No safety concern 2202 GRAS List 3 09.064 No need for evaluation |
| 169 | Methyl heptanoate 106-73-0 0167 Evaluated - No safety concern 2705 GRAS List 3 09.096 No need for evaluation |
| 170 | Propyl heptanoate 7778-87-2 0168 Evaluated - No safety concern 2948 GRAS List 3 09.095 No need for evaluation |
| 171 | Butyl heptanoate 5454-28-4 0169 Evaluated - No safety concern 2199 GRAS List 3 09.091 No need for evaluation |
| 172 | n-Amyl heptanoate 7493-82-5 0170 Evaluated - No safety concern 2073 GRAS List 3 09.098 No need for evaluation |
| 173 | Octyl heptanoate 5132-75-2 0171 Evaluated - No safety concern 2810 GRAS List 3 (25) 09.094 No need for evaluation |
| 174 | Isobutyl heptanoate 7779-80-8 0172 Evaluated - No safety concern 2200 GRAS List 3 09.092 No need for evaluation |
| 175 | Methyl octanoate 111-11-5 0173 Evaluated - No safety concern 2728 GRAS List 3 (25) 09.117 No need for evaluation |
| 176 | n-Amyl octanoate 638-25-5 0174 Evaluated - No safety concern 2079 GRAS List 3 09.112 No need for evaluation |
| 177 | Hexyl octanoate 1117-55-1 0175 Evaluated - No safety concern 2575 GRAS List 3 (25) 09.113 No need for evaluation |
| 178 | Heptyl octanoate 4265-97-8 0176 Evaluated - No safety concern 2553 GRAS List 3 09.118 No need for evaluation |
| 179 | Octyl octanoate 2306-88-9 0177 Evaluated - No safety concern 2811 GRAS List 3 09.114 No need for evaluation |
| 180 | Visit www.iofi.org for the latest version of the IOFI Global Reference List! 6 |
| 181 | Nonyl octanoate 7786-48-3 0178 Evaluated - No safety concern 2790 GRAS List 3 09.115 No need for evaluation |
| 182 | Methyl nonanoate 1731-84-6 0179 Evaluated - No safety concern 2724 GRAS List 3 09.108 No need for evaluation |
| 183 | Methyl laurate 111-82-0 0180 Evaluated - No safety concern 2715 GRAS List 3 09.101 No need for evaluation |
| 184 | Butyl laurate 106-18-3 0181 Evaluated - No safety concern 2206 GRAS List 3 (25) 09.100 No need for evaluation |
| 185 | Isoamyl laurate 6309-51-9 0182 Evaluated - No safety concern 2077 GRAS List 3 09.103 No need for evaluation |
| 186 | Methyl myristate 124-10-7 0183 Evaluated - No safety concern 2722 GRAS List 3 09.106 No need for evaluation |
| 187 | Butyl stearate 123-95-5 0184 Evaluated - No safety concern 2214 GRAS List 3 09.246 No need for evaluation |
| 188 | Methyl isobutyrate 547-63-7 0185 Evaluated - No safety concern 2694 GRAS List 3 09.412 No need for evaluation |
| 189 | Ethyl isobutyrate 97-62-1 0186 Evaluated - No safety concern 2428 GRAS List 3 09.413 No need for evaluation |
| 190 | Propyl isobutyrate 644-49-5 0187 Evaluated - No safety concern 2936 GRAS List 3 09.414 No need for evaluation |
| 191 | Butyl isobutyrate 97-87-0 0188 Evaluated - No safety concern 2188 GRAS List 3 (25) 09.416 No need for evaluation |
| 192 | Hexyl isobutyrate 2349-07-7 0189 Evaluated - No safety concern 3172 GRAS List 4 09.478 No need for evaluation |
| 193 | Heptyl isobutyrate 2349-13-5 0190 Evaluated - No safety concern 2550 GRAS List 3 09.420 No need for evaluation |
| 194 | trans-3-Heptenyl 2-methyl propanoate 67801-45-0 0191 Evaluated - No safety concern 3494 GRAS List 10 09.528 No need for evaluation |
| 195 | Octyl isobutyrate 109-15-9 0192 Evaluated - No safety concern 2808 GRAS List 3 (25) 09.473 No need for evaluation |
| 196 | Dodecyl isobutyrate 6624-71-1 0193 Evaluated - No safety concern 3452 GRAS List 9 09.523 No need for evaluation |
| 197 | Isobutyl isobutyrate 97-85-8 0194 Evaluated - No safety concern 2189 GRAS List 3 (25) 09.417 No need for evaluation |
| 198 | Methyl isovalerate 556-24-1 0195 Evaluated - No safety concern 2753 GRAS List 3 09.462 No need for evaluation |
| 199 | Ethyl isovalerate 108-64-5 0196 Evaluated - No safety concern 2463 GRAS List 3 09.447 No need for evaluation |
| 200 | Propyl isovalerate 557-00-6 0197 Evaluated - No safety concern 2960 GRAS List 3 (25) 09.448 No need for evaluation |
| 201 | Butyl isovalerate 109-19-3 0198 Evaluated - No safety concern 2218 GRAS List 3 09.449 No need for evaluation |
| 202 | Hexyl 3-methylbutanoate 10032-13-0 0199 Evaluated - No safety concern 3500 GRAS List 10 09.529 No need for evaluation |
| 203 | Octyl isovalerate 7786-58-5 0200 Evaluated - No safety concern 2814 GRAS List 3 09.451 No need for evaluation |
| 204 | Nonyl isovalerate 7786-47-2 0201 Evaluated - No safety concern 2791 GRAS List 3 (25) 09.452 No need for evaluation |
| 205 | 3-Hexenyl 3-methylbutanoate 10032-11-8 0202 Evaluated - No safety concern 3498 GRAS List 10 (25) 09.505 No need for evaluation |
| 206 | 2-Methylpropyl 3-methylbutyrate 589-59-3 0203 Evaluated - No safety concern 3369 GRAS List 6 (25) 09.472 No need for evaluation |
| 207 | 2-Methylbutyl 3-methylbutanoate 2445-77-4 0204 Evaluated - No safety concern 3506 GRAS List 10 (25) 09.531 No need for evaluation |
| 208 | Methyl 2-methylbutyrate 868-57-5 0205 Evaluated - No safety concern 2719 GRAS List 3 09.483 No need for evaluation |
| 209 | Ethyl 2-methylbutyrate 7452-79-1 0206 Evaluated - No safety concern 2443 GRAS List 3 09.409 No need for evaluation |
| 210 | n-Butyl 2-methylbutyrate 15706-73-7 0207 Evaluated - No safety concern 3393 GRAS List 7 (25) 09.519 No need for evaluation |
| 211 | Hexyl 2-methylbutanoate 10032-15-2 0208 Evaluated - No safety concern 3499 GRAS List 10 09.507 No need for evaluation |
| 212 | Octyl 2-methylbutyrate 29811-50-5 0209 Evaluated - No safety concern 3604 GRAS List 12 09.537 No need for evaluation |
| 213 | Isopropyl 2-methylbutyrate 66576-71-4 0210 Evaluated - No safety concern 3699 GRAS List 13 09.547 No need for evaluation |
| 214 | 3-Hexenyl 2-methylbutanoate 10094-41-4 0211 Evaluated - No safety concern 3497 GRAS List 10 09.506 No need for evaluation |
| 215 | cis-3-Hexenyl 2-methylbutanoate 53398-85-9 0211 Evaluated - No safety concern 3497 GRAS List 10 09.854 Evaluated - No safety concern |
| 216 | 2-Methylbutyl 2-methylbutyrate 2445-78-5 0212 Evaluated - No safety concern 3359 GRAS List 6 (25) 09.516 No need for evaluation |
| 217 | Methyl 2-methylpentanoate 2177-77-7 0213 Evaluated - No safety concern 3707 GRAS List 13 09.549 No need for evaluation |
| 218 | Ethyl 2-methyl pentanoate 39255-32-8 0214 Evaluated - No safety concern 3488 GRAS List 10 09.526 No need for evaluation |
| 219 | Ethyl 3-methylpentanoate 5870-68-8 0215 Evaluated - No safety concern 3679 GRAS List 13 09.541 No need for evaluation |
| 220 | Methyl 4-methylvalerate 2412-80-8 0216 Evaluated - No safety concern 2721 GRAS List 3 09.432 No need for evaluation |
| 221 | trans-Anethole 4180-23-8 0217 Evaluated - No safety concern 2086 GRAS List 3 (25) 04.010 No need for evaluation |
| 222 | Citric acid 77-92-9 0218 Evaluated - No safety concern 2306 GRAS List 3 (29) |
| 223 | 4-Hydroxybutyric acid lactone 96-48-0 0219 Evaluated - No safety concern 3291 GRAS List 5 (25) 10.006 No need for evaluation |
| 224 | gamma-Valerolactone 108-29-2 0220 Evaluated - No safety concern 3103 GRAS List 3 (25) 10.013 No need for evaluation |
| 225 | 4-Hydroxy-3-pentenoic acid lactone 591-12-8 0221 Evaluated - No safety concern 3293 GRAS List 5 (25) 10.012 No need for evaluation |
| 226 | 5-Ethyl-3-hydroxy-4-methyl-2(5H)-furanone 698-10-2 0222 Evaluated - No safety concern 3153 GRAS List 4 10.023 Evaluated - No safety concern |
| 227 | gamma-Hexalactone 695-06-7 0223 Evaluated - No safety concern 2556 GRAS List 3 (25) 10.021 No need for evaluation |
| 228 | delta-Hexalactone 823-22-3 0224 Evaluated - No safety concern 3167 GRAS List 4 10.010 No need for evaluation |
| 229 | gamma-Heptalactone 105-21-5 0225 Evaluated - No safety concern 2539 GRAS List 3 (25) 10.020 No need for evaluation |
| 230 | gamma-Octalactone 104-50-7 0226 Evaluated - No safety concern 2796 GRAS List 3 10.022 No need for evaluation |
| 231 | 4,4-Dibutyl-gamma-butyrolactone 7774-47-2 0227 Evaluated - No safety concern 2372 GRAS List 3 10.018 No need for evaluation |
| 232 | delta-Octalactone 698-76-0 0228 Evaluated - No safety concern 3214 GRAS List 4 (25) 10.015 No need for evaluation |
| 233 | gamma-Nonalactone 104-61-0 0229 Evaluated - No safety concern 2781 GRAS List 3 10.001 No need for evaluation |
| 234 | Hydroxynonanoic acid delta-lactone 3301-94-8 0230 Evaluated - No safety concern 3356 GRAS List 6 (25) 10.014 No need for evaluation |
| 235 | gamma-Decalactone 706-14-9 0231 Evaluated - No safety concern 2360 GRAS List 3 (25) 10.017 No need for evaluation |
| 236 | delta-Decalactone 705-86-2 0232 Evaluated - No safety concern 2361 GRAS List 3 (29) 10.007 No need for evaluation |
| 237 | gamma-Undecalactone 104-67-6 0233 Evaluated - No safety concern 3091 GRAS List 3 10.002 No need for evaluation |
| 238 | 5-Hydroxyundecanoic acid lactone 710-04-3 0234 Evaluated - No safety concern 3294 GRAS List 5 (25) 10.011 No need for evaluation |
| 239 | gamma-Dodecalactone 2305-05-7 0235 Evaluated - No safety concern 2400 GRAS List 3 (25) 10.019 No need for evaluation |
| 240 | delta-Dodecalactone 713-95-1 0236 Evaluated - No safety concern 2401 GRAS List 3 (25) 10.008 No need for evaluation |
| 241 | 6-Hydroxy-3,7-dimethyloctanoic acid lactone 499-54-7 0237 Evaluated - No safety concern 3355 GRAS List 6 10.027 No need for evaluation |
| 242 | delta-Tetradecalactone 2721-22-4 0238 Evaluated - No safety concern 3590 GRAS List 11 (25) 10.016 No need for evaluation |
| 243 | omega-Pentadecalactone 106-02-5 0239 Evaluated - No safety concern 2840 GRAS List 3 (25) 10.004 No need for evaluation |
| 244 | Omega -6-Hexadecenlactone 7779-50-2 0240 Evaluated - No safety concern 2555 GRAS List 3 10.003 No need for evaluation |
| 245 | Hexadec-7-en-1,16-lactone 123-69-3 0240 Evaluated - No safety concern 2555 GRAS List 3 10.059 Evaluated - No safety concern |
| 246 | epsilon-Decalactone 5579-78-2 0241 Evaluated - No safety concern 3613 GRAS List 12 10.029 No need for evaluation |
| 247 | epsilon-Dodecalactone 16429-21-3 0242 Evaluated - No safety concern 3610 GRAS List 12 10.028 No need for evaluation |
| 248 | 4,5-Dimethyl-3-hydroxy-2,5-dihydrofuran-2-one 28664-35-9 0243 Evaluated - No safety concern 3634 GRAS List 12 (29) 10.030 Evaluated - No safety concern |
| 249 | 3-Heptyldihydro-5-methyl-2(3H)-furanone 40923-64-6 0244 Evaluated - No safety concern 3350 GRAS List 6 10.026 No need for evaluation |
| 250 | 5-Hydroxy-2,4-decadienoic acid delta-lactone 27593-23-3 0245 Evaluation pending - additional |
| 251 | 3696 GRAS List 13 10.031 Evaluated - No safety concern |
| 252 | 5-Hydroxy-2-decenoic acid delta-lactone 51154-96-2; |
| 253 | 5-Hydroxy-7-decenoic acid delta-lactone 25524-95-2; |
| 254 | 0247 Evaluated - No safety concern 3745 GRAS List 14 10.033 No need for evaluation |
| 255 | 5-Hydroxy-8-undecenoic acid delta-lactone 68959-28-4 0248 Evaluated - No safety concern 3758 GRAS List 15 10.035 No need for evaluation |
| 256 | cis-4-Hydroxy-6-dodecenoic acid lactone 18679-18-0 0249 Evaluated - No safety concern 3780 GRAS List 16 10.009 No need for evaluation |
| 257 | gamma-Methyldecalactone 7011-83-8 0250 Evaluated - No safety concern 3786 GRAS List 16 10.051 No need for evaluation |
| 258 | Isobutyl alcohol 78-83-1 0251 Evaluated - No safety concern 2179 GRAS List 3 (29) 02.001 No need for evaluation |
| 259 | Isobutyraldehyde 78-84-2 0252 Evaluated - No safety concern 2220 GRAS List 3 (25) 05.004 No need for evaluation |
| 260 | Isobutyric acid 79-31-2 0253 Evaluated - No safety concern 2222 GRAS List 3 (29) 08.006 No need for evaluation |
| 261 | 2-Methylbutyraldehyde 96-17-3 0254 Evaluated - No safety concern 2691 GRAS List 3 05.049 No need for evaluation |
| 262 | 2-Methylbutyric acid 116-53-0 0255 Evaluated - No safety concern 2695 GRAS List 3 (25) 08.046 No need for evaluation |
| 263 | 2-Ethylbutyraldehyde 97-96-1 0256 Evaluated - No safety concern 2426 GRAS List 3 (25) 05.007 No need for evaluation |
| 264 | 2-Ethylbutyric acid 88-09-5 0257 Evaluated - No safety concern 2429 GRAS List 3 (25) 08.045 No need for evaluation |
| 265 | 3-Methylbutyraldehyde 590-86-3 0258 Evaluated - No safety concern 2692 GRAS List 3 (29) 05.006 No need for evaluation |
| 266 | Isovaleric acid 503-74-2 0259 Evaluated - No safety concern 3102 GRAS List 3 08.008 No need for evaluation |
| 267 | 2-Methylpentanal 123-15-9 0260 Evaluated - No safety concern 3413 GRAS List 7 05.069 No need for evaluation |
| 268 | 2-Methylvaleric acid 97-61-0 0261 Evaluated - No safety concern 2754 GRAS List 3 (25) 08.031 No need for evaluation |
| 269 | 3-Methylpentanoic acid 105-43-1 0262 Evaluated - No safety concern 3437 GRAS List 8 (29) 08.056 No need for evaluation |
| 270 | 3-Methyl-1-pentanol 589-35-5 0263 Evaluated - No safety concern 3762 GRAS List 15 02.115 No need for evaluation |
| 271 | 4-Methylpentanoic acid 646-07-1 0264 Evaluated - No safety concern 3463 GRAS List 9 (25) 08.057 No need for evaluation |
| 272 | 2-Methylhexanoic acid 4536-23-6 0265 Evaluated - No safety concern 3191 GRAS List 4 (25) 08.035 No need for evaluation |
| 273 | 5-Methylhexanoic acid 628-46-6 0266 Evaluated - No safety concern 3572 GRAS List 11 08.061 No need for evaluation |
| 274 | 2-Ethyl-1-hexanol 104-76-7 0267 Evaluated - No safety concern 3151 GRAS List 4 (25) 02.082 No need for evaluation |
| 275 | 3,5,5-Trimethyl-1-hexanol 3452-97-9 0268 Evaluated - No safety concern 3324 GRAS List 5 02.055 No need for evaluation |
| 276 | 3,5,5-Trimethylhexanal 5435-64-3 0269 Evaluated - No safety concern 3524 GRAS List 10 05.116 No need for evaluation |
| 277 | 2-Methyloctanal 7786-29-0 0270 Evaluated - No safety concern 2727 GRAS List 3 (25) 05.024 No need for evaluation |
| 278 | 4-Methyloctanoic acid 54947-74-9 0271 Evaluated - No safety concern 3575 GRAS List 11 08.063 No need for evaluation |